Family Dentistry in Cedar Rapids, IA
Since many people think that family dentistry and general dentistry are the same thing you may be surprised to hear that they are actually a bit different. While a general dentist doesn't specialize in any particular field of dentistry, a family dentist is trained to provide full dental services and treatments to patients of all ages. Why is it a good idea to choose a family dentist? Instead of needing to make a dental appointment for you and your child separately, now everyone in the family can get the proper dental treatment they need in the convenience of one location. Here at our dental office we pride ourselves on being able to care for anyone's smiles, no matter if it's a toddler or a senior. Plus, we cover all forms of dentistry from general and preventive to cosmetic to meet the needs of every member of your family. Plus, it's important that your child begins to feel comfortable and at ease when going for routine dental visits and the easiest way to do this is to have them come in by their first birthday. By coming to the same convenient, familiar office with a dental team that is compassionate and ready to make you and your child's next trip easier we'll come to establish rapport with your whole family so each and every visit is simple and stress-free. Plus, the more we know about you the more tailored treatments we can provide to keep all mouths healthy and happy. We know that a lot goes into the decision-making process when it comes to choosing a family dentist your whole family can trust. When you come in for your first visit make sure to ask us any questions that you may have about your oral health. After all, our goal is to make sure that you feel comfortable and feel like you are being listened and attended to at all times. We believe going to the dentist should be an easy and pleasant experience for the home family and when you visit our office we hope you agree.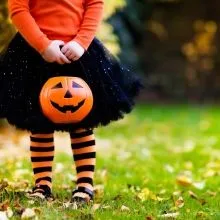 It's October, which means that soon you and your kids will be thinking about costumes, class parties, and of course, trick-or-treating! Candy and cavities have a long-standing relationship—one you most likely remind your kids about when they come home to sort through their Halloween haul, but what are the effects of sugar on our teeth?
Want to learn more about our family dentistry services at Family SmileCare Center?
Call our Cedar Rapids, IA office at (319) 362-8657 to book an appointment today!
---