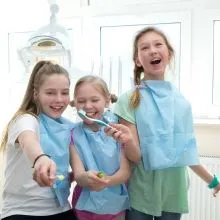 National Children's Dental Health Month, sponsored by the American Dental Association and Crest + Oral B, is intended to raise awareness about the importance of dental health and establishing good habits early in a child's life. February has come to an end, but here are some ways you can make dental health a priority for the whole family—this month and beyond.
---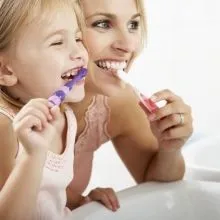 The school year is underway, which means that the days will fill up once more for you and your family. The sooner you begin developing a good oral health routine with your kids, the more likely it is that those good habits will carry them into adulthood. On those busy mornings, you'll want to have a successful routine in place.
Parents know that when it comes to kids, easier is better, and the same applies to their oral health.
Baby teeth are teeth too!
---