Tags:
Children's Dentist | Dental Care | Routine Dental Care | Routine Dental Exams | Dentist | Dental Cleaning | Preventative Dental | Dentures | Dental Implants | Tooth Implants | First Dentist Visit | Child Dentist visit | Dentist takes pediatric pages | tooth discoloration | Dental bridges Dental Implants
---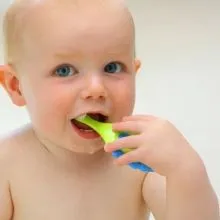 Dental care for children with baby teeth is important for preventative oral health and studies show that children are getting more cavities at a younger age. According to the American Dental Association, every child should have their first dental visit by age 1, or around the time their first tooth appears.
---
Healthiest State Initiative Strives for Better Well-Being for Iowans
The State of Iowa strives to be among the healthiest states in America, and the Healthiest State Initiative recognized the need and benefits of routine dental care for all adults in the February Newsletter.
---
There are many major medical problems that can be detected by your dental care professional, so make sure that routine dental care is on the schedule. Preventative dental services are important for more than just oral health.
Which Health Problems Can My Dentist Find
Diabetes – Your dentist will be able to tell if you have diabetes, because bleeding gums and loose teeth are a sign. Gum line infection that are slow to heal can also be caused by diabetes, as the disease makes it more difficult to fight infection.
---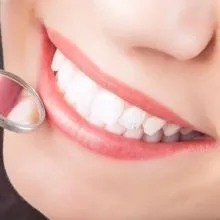 Start the New Year with a Dental Health Plan
Have you been avoiding the dentist office for a while now, but know you need a dental exam and a good cleaning if you want to keep your permanent teeth? There are many reasons why you should make going to the dentist a priority in 2016. From healthier teeth to signs of major medical health problems, a dentist can help detect and prevent oral health and medical issues.
Make routine dental care every 6 months a 2016 New Year's Resolution. Here are some great reasons to make it a priority.
---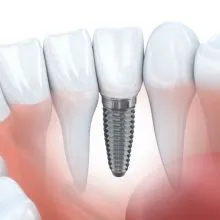 Your smile leaves a lasting impression, so if you've lost teeth, you may be timid about flashing your pearly whites. There are great options for tooth replacement, but sometimes it's hard to decide which option is better between dentures and tooth implants. Both options have their benefits.
Your decision might be based on whether you are missing one or two teeth, or need a whole new set of teeth. The answer might depend on your age and how long you believe you have to use them.
---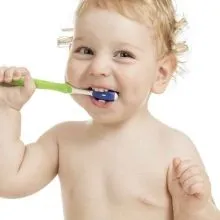 Most experts agree that the best time to start good oral hygiene habits with your children is before their teeth even begin to come in. There are many things parents can do with their babies and toddlers to help ensure a healthy oral start to their lives.
---
Feeling sleepy all day, waking up with a headache and moodiness or irritability are among the things almost everybody can agree belong on the NO FUN list. So what can you do to stay away from items on the NO FUN list and enjoy a happier, less stressful day?
Well, let's start with what could be causing the unwanted issues. These things can all be caused by an unrestful night's sleep, often many nights without fully restful sleep, where there is a problem that is preventing the person from sleeping peacefully the entire night.
---
For hundreds of years people have been searching for ways to fight aging. From the Fountain of Youth to Botox, people are looking for a way to look and feel younger. Is there finally a pill that can do the job effectively? It seems that Protandim is claiming to have the magic formula that is clinically-proven to reduce oxidative stress in humans, thereby fighting free radicals and cellular aging.
---
A bright, white smile is something a lot of people pay good money to have if it doesn't come naturally to them. Sparkling white teeth seem to be somewhat of a status symbol, certainly noticed as a sign of beauty, and possibly thought of as a symbol of health and wealth.
So if you don't have naturally white teeth, what have you done wrong? The answer is, most likely you've done nothing wrong. There are many reasons teeth can become discolored, anywhere from aging in general to the foods we eat and the liquids we drink.
---
When you lose a tooth as a child it's likely you'll just have another tooth grow back in its place to fill in your beautiful smile, however when you lose a tooth as an adult it can be a traumatizing experience trying to figure out how to replace something that won't grow back.
For those who find themselves in the unfortunate situation of having a missing tooth, at least there are a few viable options for tooth replacement that can restore your smile and your confidence fairly quickly, with minimal pain.
---