Tags:
Dental Health | Pregnancy | Oral Health | Oral Cancer Screenings | Benefits of Fluoride | Bad Habits for Your Teeth | Why Use Dental Floss | Grinding Teeth | Bruxism | Knocked Out Tooth | Knock a Tooth Out | Cavity Fillings | Composite Fillings | Dental implants | Replace Missing Teeth
---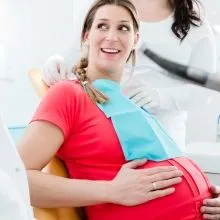 If you are an expectant Mother you have a lot of on your plate, scheduling OBGYN appointments, changing your diet, baby-proofing your home and dealing with late night cravings followed by morning sickness. With all of this going on it can be easy to overlook your oral health, however dental care is not only important for you health, it is crucial for the health of your baby
---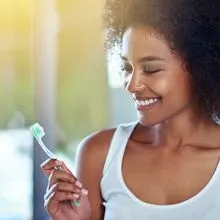 Good dental care and oral health can impact more than just your teeth and gums. We're always worried about cavities when we visit the dentist, but the causes of cavities can also lead to complications in other parts of the body. Bacteria in the mouth can build-up and cause infections, such as tooth decay and gum disease. Then, that tooth decay and gum disease can prevent your body from fighting illness. Oral health plays an extremely important role in your overall health and well-being.
---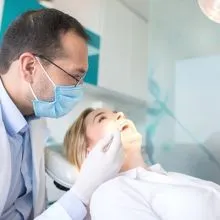 When was your last oral cancer screening? It's very possible that your dentist checked for oral cancer at your last appointment, but if you're not sure, you'll certainly want to check with your dentist. Thousands of Americans will be diagnosed with oral cancer this year and early stage oral cancer is often painless, so it's important to be educated on prevention, detection and treatment. Remain aware of your personal risk factors as well. It's about more than just your mouth, as a majority of head and neck cancers originate in the oral cavity.
---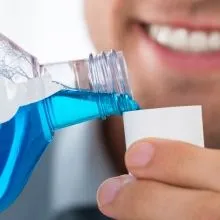 Fluoride has been proven to prevent tooth decay, but is your family getting enough fluoride to help keep your teeth healthy and cavity free? If you drink bottled water or live in a rural area, the answer is probably "no." You may want to make it a habit to use ACT or another fluoride rinse.
---
There are many things you don't think about that you do every day and they may be harming your oral health. There are foods and drinks that cause tooth decay when eaten in excess and habits that are bad for your teeth that you might not even realize you do.
If any of the following habits or foods are common each day for you, consider stopping, cutting back or protecting your teeth.
---
Brushing your teeth is a common practice, but flossing gets neglected by many dental patients. There are many reasons to floss, besides the fact that your dentist can likely tell if you are truthful about flossing regularly.
There are several signs that you're not a regular at flossing:
---
You wake up and your mouth hurts, or you haven't even begun your day and you already have a headache. If teeth grinding is a problem, get to the root of the problem and prevent damage caused by bruxism (teeth grinding). There are custom mouth guards that can help you sleep better and prevent the damage caused by teeth grinding.
You may notice cracked teeth, damage to dental implants or bridges, loose teeth or chipped enamel if you grid your teeth if you grind them regularly. Your dentist may notice gum disease and teeth that are worn flat or grooved deeper.
There are several signs that you're not a regular at flossing:
---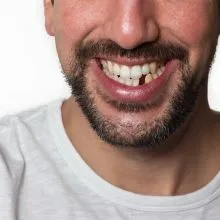 It's summertime and the kids will be playing outside more, so the risk of someone in the family suffering a knocked out tooth will likely rise. All it takes is a ball in the face, a trampoline accident, or a fall off of a bicycle to send a person scrambling to save their front tooth.
According to the American Association of Endodontists, more than 5 million people lose a tooth each year. If quick action is taken, it can successfully be reset into its original position and last for years, especially if you get to your dentist within 30 minutes.
---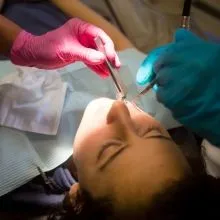 There are definite differences between amalgam (silver fillings), and composite (tooth colored fillings). When it comes down to it, having your tooth fixed is the most important part of the equation. However, knowing the advantages and disadvantages of amalgam fillings and tooth colored fillings may help you make the best choice for your circumstances. Sometimes cosmetics makes the decision easy, while other times, your budget and insurance might dictate which type of cavity filling to choose.
---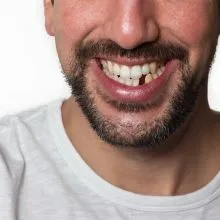 The first thing that you think of when you think of teeth might be a beautiful smile, but your oral health, and missing teeth affect much more than just the way you look. Take care of your teeth with preventive dentistry, and if you do lose one or more teeth, get them replaced.
From the basic structure of your face to the way you chew your food, having properly spaced teeth in place is important to your looks, your health, and even your emotional state and social well-being.
---